LVI's Hollywood Highlight December 2015
Written and compiled by:
Edward James - Supervising Staff Writer LVI
Dec 2015 • 17 days so far...
TWEET HIGHLIGHTS
Top Tweet earned 489 impressions
Top Follower followed by 643K people
I'm a digital marketing and business optimization professional, infomercial producer, and author who loves technology and its impact on business. Here to help.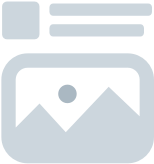 Enrich your Tweets with Twitter Cards
Using Twitter Cards gives you greater insight into your URL clicks, app installs, and Retweets.
Top mention earned 6 engagements
Top media Tweet earned 3 impressions
Kurt Kelly's Hollywood Highlight, December 2015, Kurt Kelly (Film Actor), Live Video Inc (company), Meratus Rain Forest should not die (movie), The Final Cut (Film), RAIN FORESTS, Celebrity,
CHAMPIONSHIP NETWORKING FOR ENTERTAINMENT PROFESSIONALS

Written and compiled by:

Edward James - Supervising Staff Writer LVI

http://livevideoinc.blogspot.com/2015/12/lvi-news-friday-december-18-2015.html

Today

ALL CITIES MEDIA GROUP (ACMG) http://www.allcitiesmedia.com/ is the ALL CITIES NETWORK, INC's (www.allcities.org) invitation-only entertainment network, comprised of bankers and lenders who finance motion picture and television projects, hedge fund managers, private equity investors, entertainment attorneys, accountants with a strong client base in the industry, motion picture production executives, motion picture distribution executives, filmmakers, producers and producers' representatives, and distributors.